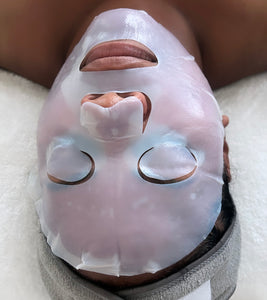 Soothing & Restoring Biocellulose Mask
LussuriaSkin
Regular price $18.50 Sale
Made in ITALY is the ideal solution after peelings, laser, burns and skin injuries caused by treatments. Can be used professional as well as retail. Made with Aloe barbadenisis leaf juice, rhododendron extracts and lactic acid. 
Ingredients: Aqua, Aloe, butylene glycol, rhododendron brachycarpum extract, resveratrol, flower leaf extract, glycol, glicine silica, lactic acid. 
How to use: Apply to face and massage, remove the protective sheet on the top and bottom when apply. Can be used also by professionals after a chemical peel, lasers or skin injuries due to treatments.