THE CONCIERGE ESTHETICIAN
Meet Lara: Culturally adaptable Global Esthetician operating Internationally, nationwide and coast to coast. With 15 years hands-on experience as an esthetician and trusted skin care expert has created a real-world solution — products that will give your face exactly what it needs to look and feel its best. Trusted by celebrities, Saudi Arabia Royalty, high profile clients, and skincare obsessives around the globe, her vast real-world knowledge, constant education and research are why her clients calls her " The most passionate skin practitioner we know."
She specializes in luxurious anti-aging treatments utilizing the most advanced technology available around the world. All her the treatments are in the comfort of your residence or private jet. New clients are accepted only by referral from existing clients. Exclusivity it's key.
CAN' T GET A SERVICE BY LARA ? Book a one-on-one online consultation to receive tips and tutorials, just for you. Tell Lara about your skin goals and snap some selfies. She will design a custom treatment and we'll formulate an appropriate skincare routine. Your treatment products will be delivered to your door.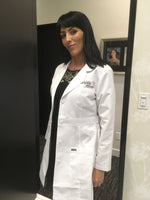 Spend $150 Use code: FREESHIP
---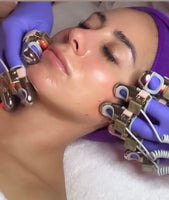 ANTI-GRAVITY TREATMENT
The most cutting edge technology in advance skincare directly from Italy. Instant visible results with no down time. Woking your face muscle for an instant lift.
COLLAGEN THREADS
Officially the only one in the USA Collagen Threads helps to protect the skin from any signs of aging.
It strengthens the elasticity of the skin and provides the skin with natural shine. It helps to reduce wrinkling and fine lines on the skin surface due to its collagen-containing formula.
Services
LUME PEN
This new non invasive technology delivers controlled punctures on the skin uppermost layer boosting collagen production, drastically reduces fine lines and leaves your skin feeling and looking younger. A truly corrective treatment without any downtime with vitamins and topical fillers.
Book Now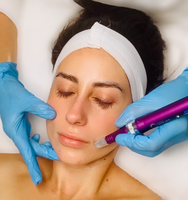 CELLUMA LIGHT THERAPY
Celluma is unique and quite unlike any other low-level light therapy device available today. Based on NASA research, Celluma delivers blue,red and infrared light energy simultaneously to safely treat a wide variety of conditions. Each wavelength is absorbed by different molecules that act as a signaling mechanism for different cellular process renewal. You can add Celluma to any facials.
Book Now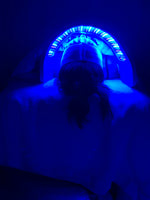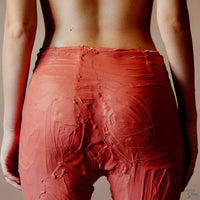 BIOKALCO TREATMENT
A "Made in Italy" treatment that restores compactness to the body to help you feel your best. Tone and volume biokalco is a real revoltution in the field of cosmetics treatments. Biokalco can be done to other areas of the body abdomen, breast, stomach and legs.
LEARN MORE
INFRARED SAUNA
Experience a deep sense of calm and a gentle detoxifying effect by spending 50 min in our sauna blanket. The first and only in home sweat experience, where wellness and modern convenience meet to burn calories, deepen sleep, improve skin and lift moods.
Learn More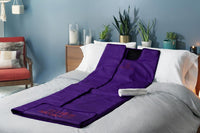 STONE CROP BODY WRAP
Brighten the look of dull skin. This wrap contains stone crop and aloe to hydrate and brighten. A replenishing succulent, stone crop moisturizes and rejuvenates the look of the skin. Aloe helps beautify the appearance of the skin by reducing the appearance of redness and dryness from environmental factors such as sun exposure. This body wrap also contains caffeine to reduce puffiness and inflammation.
Get in touch with us:
LussuriaSkin, Beverly Hills, CA 90213
Email: Info@Lussuriaskin.com
LA - PHILA - ITALY - DUBAI